Big Changes Afoot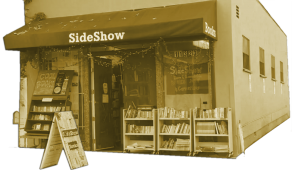 We're moving!!! Now is the time for Sideshow to expand physically to match the breadth of its purpose and inventory. With no loss to the cozy charm of our current iteration, we aim to grow beyond the model of the commercial bookstore into a dynamic non-profit social sanctuary for books, book lovers, scholars, writers, artists… everyone!
We are reaching out to our friends and customers to help jumpstart this bigger and more deeply community-oriented Sideshow!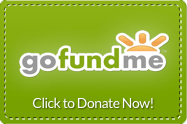 Our new Pico-Robertson space will be large enough to display four times as many amazing books, magazines, photography, art and curiosities.  The layout is ideal for readings, workshops, exhibits, and there's even a lovely outdoor patio area in the back (summer mini movie screenings anyone?!).  We'll have a lovely kitchenette as well, perfect for providing treats for you, our valued community members— from fresh baked goods, to coffee and to the occasional community brunch.
Along with the new space, comes a sharpening of our mission:
To Preserve and Promote Book Culture in the Age of New Media.