Saturday July 16th, 2022 at 5pm
Dan Harary reads and signs his new memoir: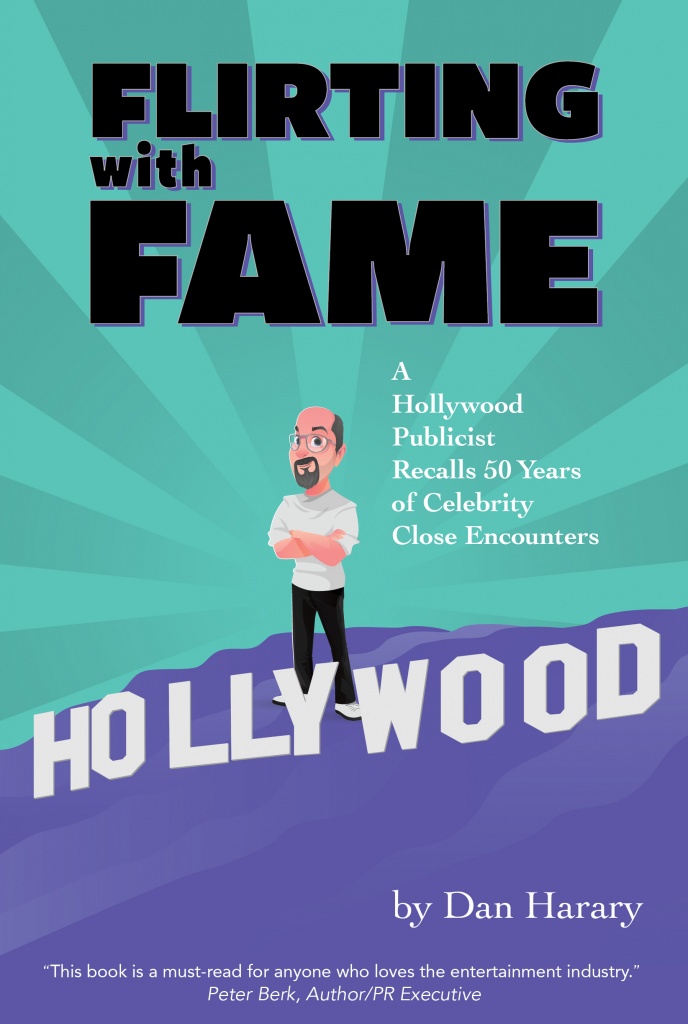 "Dan Harary is the Leonard Zelig of Hollywood, the Forrest Gump of show business. Wherever there is a celebrity, he'll invariably be close by. Whether this is due to his persistent stalking or simple coincidence is a legitimate question. What's undeniable is Dan's colorful ability to spin a great story. His book is a treasure trove of golden star anecdotes from 50 years of his truly unique life."
Ray Richmond, Longtime Hollywood Journalist and Author, "Betty White: 100 Remarkable Moments in an Extraordinary Life"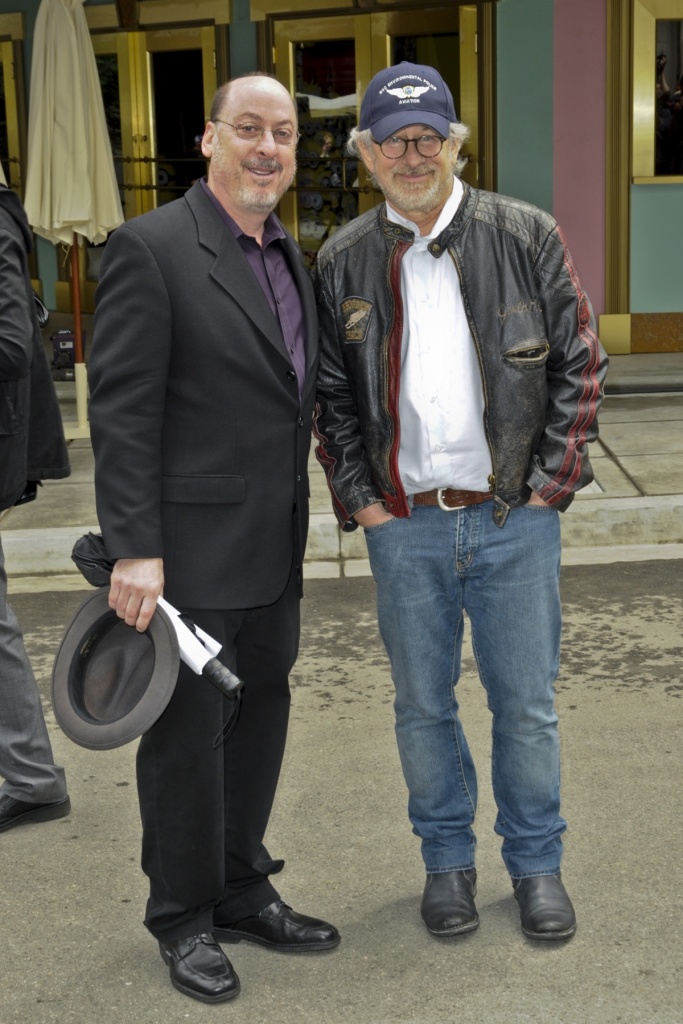 Starting in 1972 when he became, at the age of 15, the Stage Manager and Lighting Director at the Sunshine Inn rock concert hall in Asbury Park, New Jersey (the venue where Bruce Springsteen began his career,) Dan Harary has met, worked with and/or interacted with many dozens of the most famous movie, TV, pop and rock music stars in the world. Besides knowing Springsteen in the early 70's before Bruce was famous, Dan also attended Boston University in the late 70's along with Howard Stern, and befriended Jerry Seinfeld in 1981, becoming Jerry's "very first fan." As an Entertainment Industry Publicist for over 40 years, Dan has met everyone from Tom Hanks to Meryl Streep, Michael Jackson to Sting, Kirk Douglas to Arnold Schwarzenegger, Steven Spielberg to Jerry Springer, Roger Daltrey to Ann-Margret, Jack Black to Sid Caesar, and Richie Havens to Gene Simmons. Dan's countless "close encounters of the celebrity kind" are sometimes funny, sometimes touching, and quite often cringe-inducing. But no matter what, Dan's novel adventures, both along the East Coast and in Hollywood, are all either intriguing, entertaining or just plain strange!
Dan Harary will be at SideShow Books, discussing and signing his latest book, copies of which will be available for purchase! Space is limited so please RSVP at Sideshowbooksinfo@gmail.com
---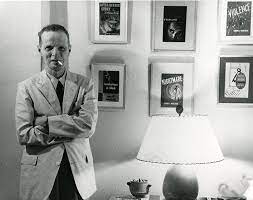 The Woolrich Factor continues!
SideShow Cinema returns!
Weekly Wednesday Night Screenings featuring films based on the work of suspense writer Cornell Woolrich (1903-1968) paired with a related second feature (see below for schedule)
Perhaps the best known film adaptation of Cornell Woolrich's work is Alfred Hitchcock's iconic REAR WINDOW, but dozens of films have been created from the hundreds of fictions which emanated from his fevered imagination — written under his own name as well as pseudonyms, William Irish and George Hopley. Indeed, Woolrich remains among the most fertile sources of cinematic suspense both throughout the Golden Age of Hollywood and across the international realms of film making — as the following three months of programming bears witness.
Movies begin at 8:30!
2022 Schedule –
4/13 – IF I SHOULD DIE BEFORE I WAKE / THE BITTER STEMS
4/20 – PHANTOM LADY / THE ROUGH AND THE SMOOTH
4/27 – DEADLINE AT DAWN / I WANT TO LIVE!
5/4 – THE LEOPARD MAN / NIGHTFALL
5/11 – MARTHA / FEAR OF FEAR
5/18 – REAR WINDOW / THE CARPETBAGGERS
5/25 – BLACK ANGEL / THE UNDERWORLD STORY
6/1 – NIGHT HAS A THOUSAND EYES / MOONRISE
6/8 – OH BOMB! / THE SWORD OF DOOM
6/15 – OBSESSION / LES JEUX SONT FAITS

7/13 – NO MAN OF HER OWN / THE FILE OF THELMA JORDAN
7/20 – THE CHASE / THUNDER ROAD
7/27 – THE WINDOW / MY MAN GODFREY
To make reservations, please use the link below:
https://www.eventbrite.com/e/317149983137
Please email us at sideshowbooksinfo@gmail.com so we know who all is attending!
---
SideShow Cinema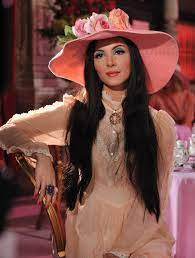 SideShow Cinematheque
An ongoing daily afternoon of double-features Wednesdays through Sundays in our newly appointed micro-cinema off the back patio!
SideShow Cinematheque is an experimental screening room located at SideShow Books. Come check out a double feature Wednesday-Sunday weekly. Films curated by Eden Bartok.

The SideShow Cinematheque is open to the public on a strict reservation basis — our small screening room allows for one single individual or one-individual-and-a-friend (for a total of two persons). Please reserve for yourself and/or yourself and a friend for each film of the daily double-feature. You may attend one film or both for a suggested donation of $10 for just you or $15 for you and a friend. Donations made be made at the venue. Snacks and beverages are also available on a suggested donation basis.
Please plan to arrive at least fifteen minutes before scheduled start times.
2022 Schedule –
4/8 – 1 PM: THE LOVE WITCH / 3:30 PM: BELLADONNA OF SADNESS
4/9 – 1: TOO LATE / 3:30: SOMEWHERE
4/10 – 1: ANGST / 3:30: MAN BITES DOG
4/13 – 1: TARNATION / 3:30: MALA NOCHE
4/14 – 1: SANTA SANGRE / 3:30: LOS OJOS DE MI MADRE
4/15 – 1: ELEPHANT / 3:30: SUPER DARK TIMES
4/16 – 1: GOTHIC KING COBRA / 3:30: ARE WE NOT CATS
4/17 – 1: ARI ASTER SHORTS / 3:30: THE KILLING OF A SACRED DEER
4/20 – 1: THE MAGICK LANTERN CYCLE
4/21 – 1: LEAVING LAS VEGAS / 3:30: MANDY
4/22 – 1: YOU ARE ALONE / 3:30: KATIE SAYS GOODBYE
4/23 – 1: ARCHIE'S FINAL PROJECT / 3:30: THE POUGHKEEPSIE TAPES
4/24 – 1: PALO ALTO / 3:30: GHOST WORLD
4/27 – 1: CARTS OF DARKNESS / 3:30: THE DECLINE OF WESTERN CIVILIZATION
4/28 – 1: BUFFALO '66 / 3:30: FALLEN ANGELS
4/29 – 1: REEFER MADNESS / 3:30: REQUIEM FOR A DREAM
4/30 1: THE WRESTLER / 3:30: THE BLACK SWAN
To make reservations, use the link below:
https://www.eventbrite.com/cc/sideshow-cinematheque-film-screening-series-268259
Please email us at sideshowbooksinfo@gmail.com if you have any questions and follow @sideshowcinematheque on Instagram for updates!
---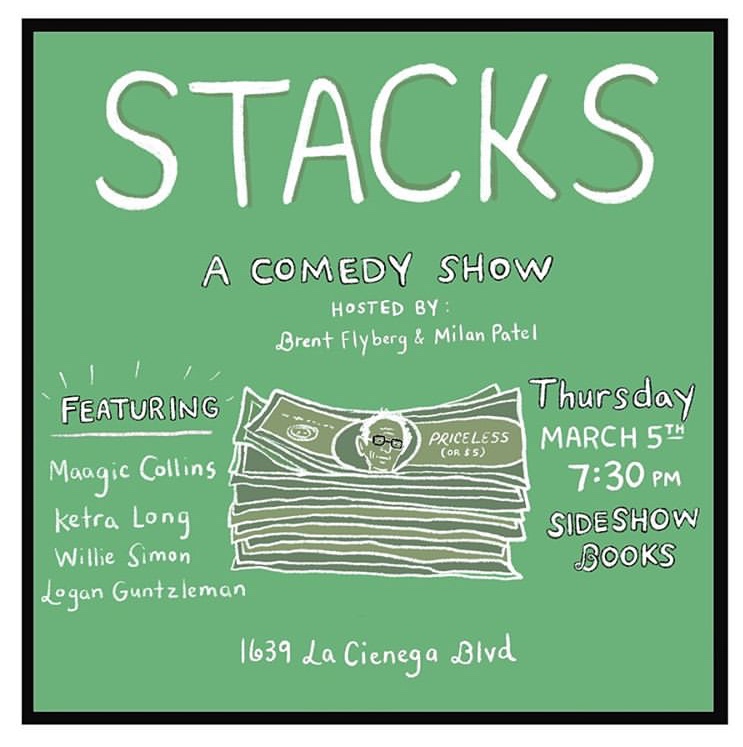 Stacks Comedy Show
NEW DATES IN AUGUST 2022
A Monthly Comedy Show with Milan Patel, Brent Flyberg, and friends.
Follow @stackscomedy on Instagram for updates and content!
---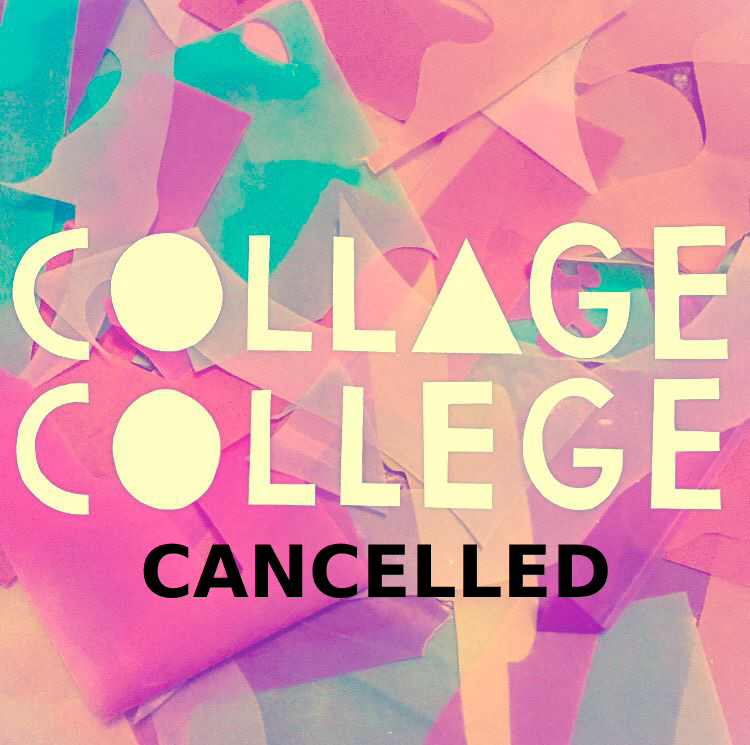 Collage College is taking a break. Returning in August 2022.
---